14 May 2021, 15:47, Minsk, Belarus
Our company has participated in the Digital Banking event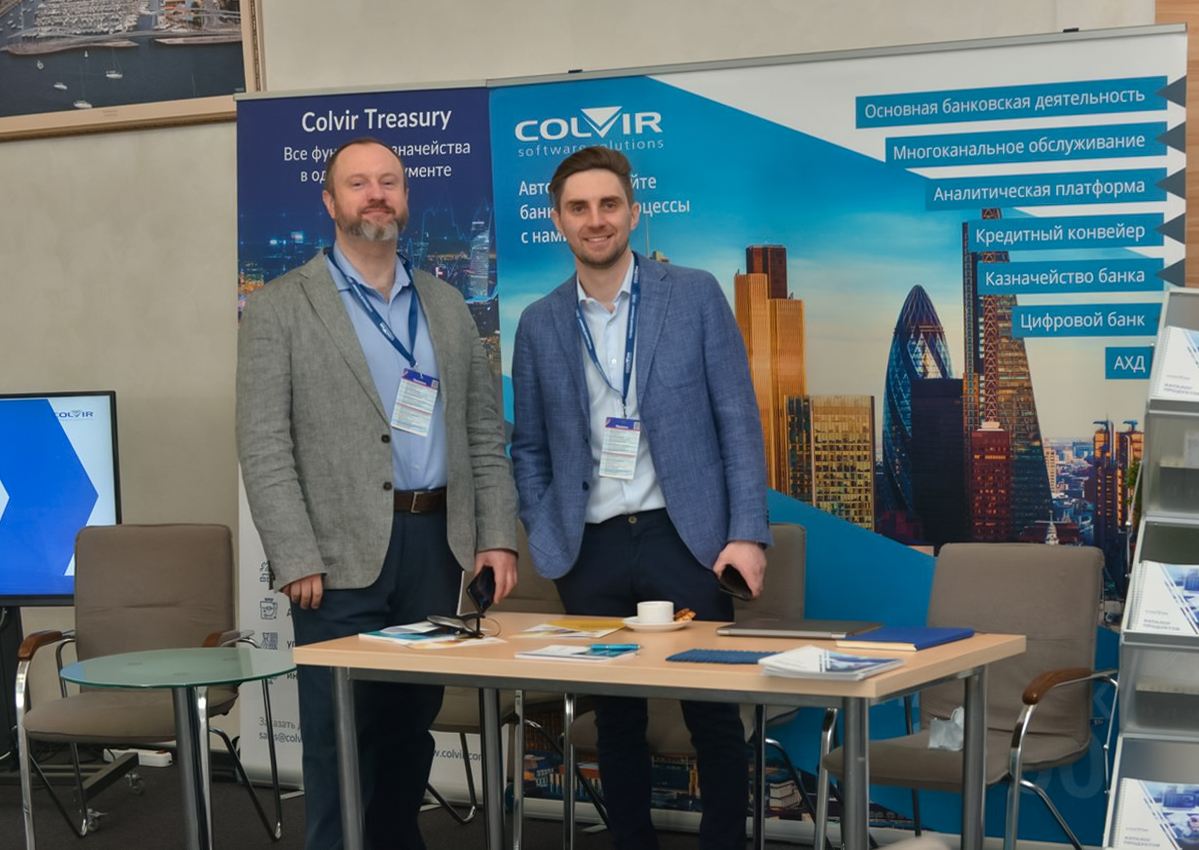 It has become a tradition for speakers from Colvir Software Solutions to address the Digital Banking conference held in the Belarus Republic. Our company has been long doing business in the banking technology market of this country. This year presentations and discussions at the Digital Banking forum focused on topics of relevant solutions, advanced developments and innovation trends. The speaker from Colvir Software Solutions presented company products developed leveraging artificial intelligence and machine learning technologies.
Within the scope of our presentation we told the audience about AI&ML technology use cases in Colvir Banking System. Such uses include services that facilitate assignment of commissions and tasks, prevention of system failures, anticipation of employee resignations, cash flow forecasting, anti-money laundering activity facilitation, intelligent chat bot generation. The topics attracted a lot of interest from conference participants. Many topical questions came from the audience, such as what employee skill set is required on the bank-side for AI&ML implementation and support, and how to assess benefits that accrue from the implementation. This demonstrates that banks are ready to embrace advance technologies.
The interest taken by banking industry representatives in Colvir products is confirmed by the survey conducted by the conference organizers. 28% of the respondents are already familiar with our company products. 65% of survey participants are ready to seek consultancy services from Colvir Software Solutions for business process automation. 78% of the respondents gave a high rating to the presentation delivered by Alexandr Ozerov.
It was for the 7th time that such an event devoted to digital banking technologies was conducted by the Infopark Association, of which Colvir Software Solutions is a member, and Association of Belorussian Banks. This year's event leveraged a new hybrid conference format that facilitated leveraging full potential of digital communications and networking, as well as attracting participants from other countries.
Besides representatives of the Belorussian banking community, the 2021 Digital Banking conference also brought together speakers from Russia, Great Britain and Ukraine. Topics, touched upon in presentations and discussions, such as the digital future of banking, digital platform use experience and future potential, business process robotics, leveraging AI&ML technologies, facilities offered by DeFi, are equally relevant to banks and to product developers. We discussed topics that concern our customers, our partners and our industry colleagues, and we gained a better understanding of which of our solutions are most relevant to Belarus banks at this point in time, and which will become relevant in future.
The event was attended by over 220 people: 90 people gathered at the conference site in Minsk, and over 130 participants listed to the conference remotely. Colvir Software Solutions supported the Digital Banking 2021 event as a general partner.