26 January 2021, 13:26, Baku, Azerbaijan
We will be pleased to welcome our colleagues, partners and customers at the Fintex Online event on January 28-29.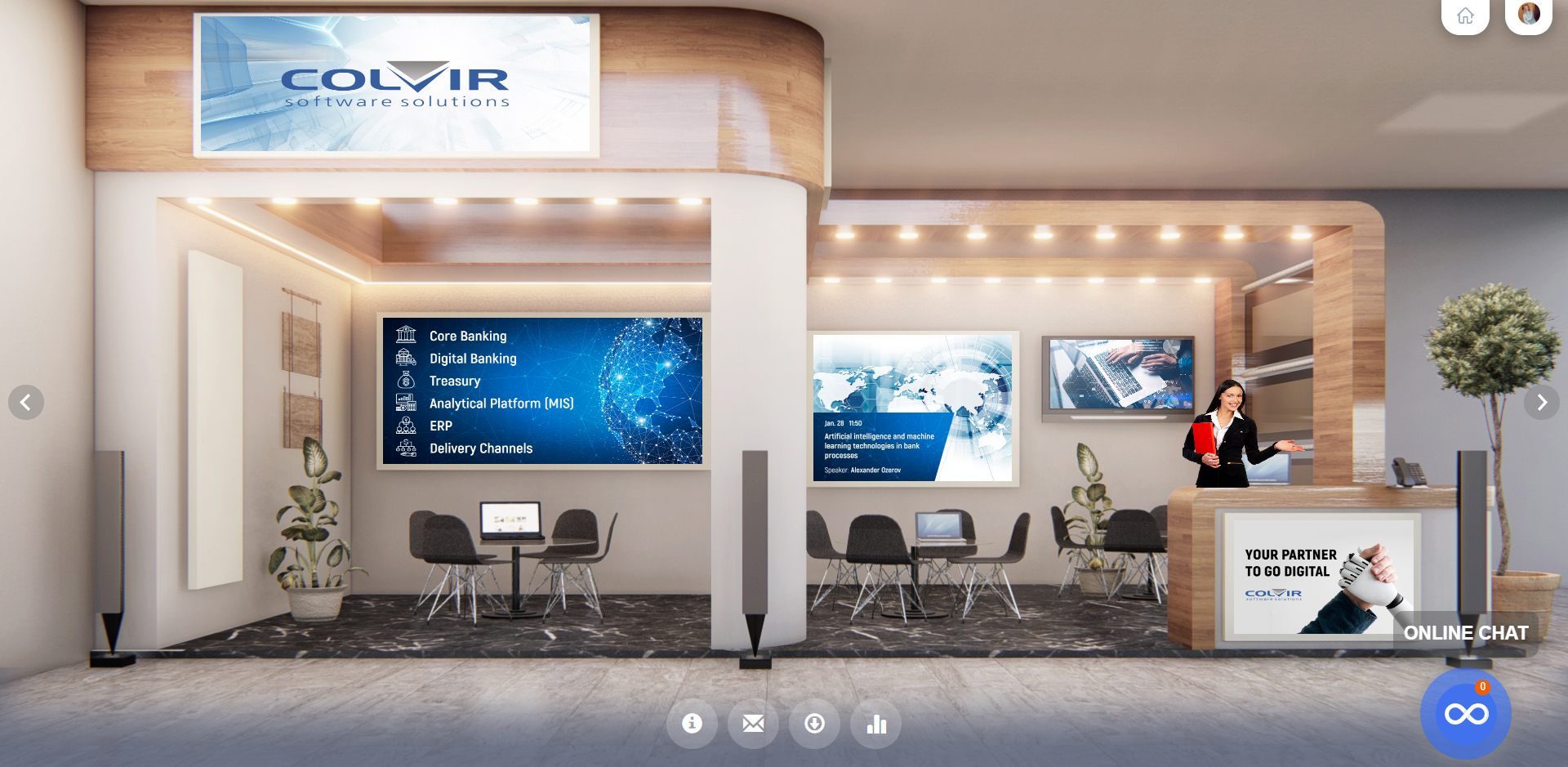 This year the international Fintex summit, that usually takes place in autumn in Azerbaijan, has been moved to winter, and for the first time will be conducted online. Fintex Online will bring together top executives from banks, regulators, international financial institutions, banking product developers and some well-known companies. Experts will use the forum platform to discuss banking technology development trends and present their latest solutions. We, Colvir Software Solutions, are a regular participant of events organized by the Association of Azerbaijan Banks including Fintex Summit. This year we will once again support this forum as a general sponsor of the summit.
The conference online format is in keeping with the temper of the time, it expands the participant geography and offers enhanced visual features to support presentation of ideas and products. The summit keynote topic focuses on new trends in the banking and payment ecosystems. Conference speaker will exchange views on subjects including fintech risks, changes in payment ecosystem behavior, alternative financing, growing importance of cyber security, block chain and digital assets, the future of the banking industry, and many more. Alexander Ozerov, the Colvir Software Solutions speaker, will present a paper entitled Using Artificial Intelligence and Machine Learning Technologies in Banking Processes.
Virtual booths of the participant companies, video conference and networking facilities will be continuously available throughout the summit. We would like to extend to all interested parties our invitation to visit the virtual booth of Colvir Software Solutions. This would give you an opportunity to get to know our products and be the first to learn about our plans, as well as to discuss world trends and industry segment development trends. We eagerly look forward to welcoming our colleagues and partners whom we know, as well as new customers and industry experts we are to meet for the first time.